REVIEWS
"What made Robert Stallman's flute recital at Alice Tully Hall Friday night such a satisfying one was more than just the variety of the program; it was the way Mr. Stallman could bend the color and the character of his instrument to fit the music at hand."
THE NEW YORK TIMES
"The gifted flutist dominated the evening with stunning treatments of the solo role...Stallman swept through challenging runs with astonishing ease while coloring lyrical passages with glowing tones."
THE BOSTON GLOBE
"Stallman is no ordinary virtuoso of the flute, though virtuoso he emphatically is. He dazzles because of his penetrating artistry."
LONDON TIMES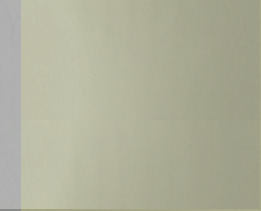 " He dazzles because of his penetrating artistry."
LONDON TIMES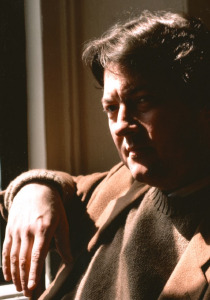 FOR "MOZART-STALLMAN: NEW QUINTETS FOR FLUTE & STRINGS"
"It may seem like a conjurer's trick, but it is actually the result of deep musical insight, an abiding appreciation of Mozart's style, and, quite apparently, loving labor...Then there is the matter of Stallman's flute-playing -- effortless articulation, pellucid tone, and stylish phrasing. In this day and age, when so many authentic-instrument practitioners chop up the music's long lines, Stallman makes them soar. The result is both an homage to Mozart and a case of musical illumination. Recommended to Mozarteans everywhere."
FANFARE
FOR "NEW SCHUBERT WORKS FOR FLUTE & STRINGS"
"I can't find the words to describe the delight I'm feeling as I listen...The transcriptions, like the flute and string playing, are spot on...And they provide fresh insights into music I thought I knew all too well. The liner notes are likewise brilliant...Bogner's Cafe continues in the service of the best that music can convey."
William Zagorski
WWFM, The Classical Network, NJ
FOR 'INCANTATIONS"
"He's a fabulous flutist and this is one of the finest solo flute recordings I've heard to date...Indeed no flute fancier will want to be without it, nor should any contemporary collector overlook it."
John W. Lambert
FANFARE
"Stallman is a wonderful flutist. He plays this very demanding music with ease, intelligence, and a lilting quality to his sound. This is a very worthwhile recording, even for non-flutists!"
AMERICAN RECORD GUIDE
FOR "BACH SONATAS FOR FLUTE & HARPSICHORD" (Sonatas for Vln & Hpd, trans. Stallman)
"By comparison with the best violinists, like Grumiaux, Kogan, and Mullova...Stallman's feeling for these pieces easily makes up for his instrument's inability to play the violin's occasional double stops...In fact, his figuration in violinistic passagework sounds as natural as his flowing cantabilie in the slow movements...Swanborn's pellucid harpsichord parts spin sinuous polyphonic complements to the 'solo' movements while they provide the usual bass foundation -- and radiate the same humanizing warmth that distinguishes Stallman's playing."
Robert Maxham
FANFARE
FOR "THE AMERICAN FLUTE"
"...the multiplicity of voices within that particular American musical niche afforded me a greater appreciation of Stallman's subtlety and, inside, his ability to enter and then reveal, via his sound, each composer's personal garden...one of the few who could take that still little known repertoire and really make it sing..."

William Zagorski
FANFARE
FOR "SCHUBERT" (Stallman transcriptions for flute & piano):
"To his golden roundness and transparency of sound, Robert Stallman fuses a warm and brilliant energy, elegant suppleness of elocution and a sensitivity that conquers us all the more easily since his partner, Erika Nickrenz...answers him in the same style. Here are two musicians, above all a source of poetry, in whose company we have the pleasure of reposing in the arbor of Schubert's charms...a feast for the senses."
REPERTOIRE (France)
"The sonatina (D.408) is well known and deservedly so; the sonata and fantasy much less so. All respond very well to the adaptations for flute and piano made by Stallman himself...a newcomer to the music, unforewarned, could very readily suppose all of it to have been written for the flute, and not for the violin, in the first place...it would be very difficult to imagine a performance by the original violin and piano which would be as effective as this one...a winner."
GRAMOPHONE
"Lyrically singing out the 'Arpeggione', Stallman brings to this work an expanded view…providing depth. Perhaps his deeply felt urge to sing has led him to Schubert."
RECORD GEIJUTSU (Japan)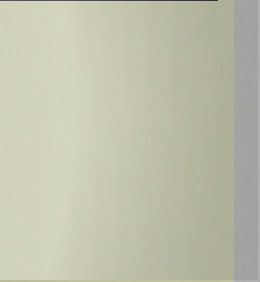 " His musical sense expresses itself through intelligent nuances and a
remarkable sonority..."
REPERTOIRE
"BRILLIANT STALLMAN: American flutist Robert Stallman played with a liveliness and brilliance that was incomparable...It is a well-known fact that the flute was not one of Mozart's favorite instruments...However, after listening to a master like Stallman, even the most doubting should change their attitude."
KALEVA (Finland)
"A flawless joy to the ear and spirit"
SHOW BUSINESS
"In Stallman we have a choice musician and one of consummate virtuosity. His musical sense expresses itself through intelligent nuances and a remarkable sonority..."
REPERTOIRE (France)
"Robert Stallman is one of the most gifted musicians I have ever encountered. In addition to being a flutist of great talent, he possesses the gift of musical communication, and his passion for all that his art touches is without limit..."
JEAN-PIERRE RAMPAL

ACCLAIM FOR STALLMAN:
Photo: Suzan Phillips